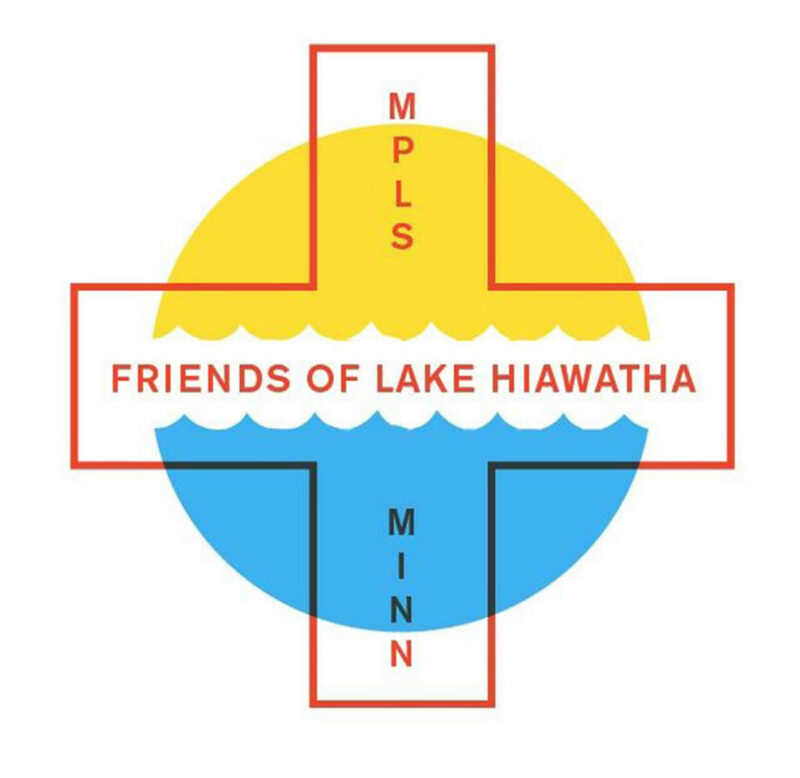 From Friends of Lake Hiawatha:
The Hiawatha masterplan will be coming before the Park Board for a final vote on September 7th. We believe with one last push from the community we will finally get the plan passed for clean water, protection of wildlife residents and habitat, climate and flood resilience, free public access and a sustainable future.
We need Park Commissioners to vote at least 6-3 in favor of passing the Hiawatha 9 hole Plan.
It would mean a lot if you would make a statement supporting the passage of the Hiawatha masterplan. You could call and/or write a letter to Park Commissioners encouraging them to vote in favor of the Hiawatha 9-hole Plan. You can show up at the meeting in support or you can speak at open time. For one minute.
In deepest gratitude ,
Sean Connaughty and Friends of Lake Hiawatha
OPEN TIME INFO AND CONTACT EMAILS
To make it simple, here's information on how to sign up for Open Time you must submit a request to speak before noon the day of the meeting. you can also sign up to speak before the meeting starts. The following website link has the request details and link for requesting to speak:
OR or you can also email your comments by Noon day of the meeting, but they will not be read aloud at the meeting, but will be added to the record and given in printed form to commissioners at the meeting. To submit comments to open time send your message in the form of an an email to:  OpenTime@minneapolisparks.org
Also send an email to our 9 Park commissioners.
Park Board Commissioner's Email Addresses:
"Alicia D. Smith,"asmith@minneapolisparks.org,
Thompson, Becka"   bthompson@minneapolisparks.org,
"Abene, Catherine L." <CAbene@minneapolisparks.org>,
Becky Alper <balper@minneapolisparks.org>,
"Meg A. Forney" <mforney@minneapolisparks.org>,
"Menz, Billy" bmenz@minneapolisparks.org,
"Musich, Steffanie D." <smusich@minneapolisparks.org>,
"Tom Olsen,"  tolsen@minneapolisparks.org,
"Elizabeth Shaffer," eshaffer@minneapolisparks.org,
Also CC: Jacob Frey <jacob.frey@minneapolismn.gov>, and Superintendent Al Bangoura- abangoura@minneapolisparks.org
PUBLIC MEETING ADDRESS: Mary Merril MPRB Headquarters 2117 West River Road, Minneapolis, MN 55411
If you are driving we recommend you give yourself plenty of time to get there because of traffic at that time. "Open Time" usually starts at 5:30 pm.  members of the public get 1-3 minutes to speak before the board. on a busy night expect a one minute limit.
LETTER OF THANKS FROM SEAN C:
I want to give thanks to you for these long years of incredible advocacy. You helped shape the plan we see before us. We have been deeply involved in our community. We have listened, we have learned, we have observed and documented, we have researched, we have taught, and we have debated this exhaustively in community spaces and forums for seven years. We have respected the feelings and wishes of those who disagree with us. Our advocacy has included public speaking, media interviews, writing articles, tabling, sending letters, campaigning and voting, artworks, exhibitions, videos and more.
We remain faithful to facts and science. We counter misinformation. We tell the truth.
Through Uprising and pandemic, loss and grief we cleaned, planted and worked to repair a damaged ecology and community. We have bled, sweated and wept into Lake Hiawatha.
We planted countless native plants and pulled buckthorn, loosestrife and garlic mustard. We carefully stewarded the Lake and habitat. We protected the animals. We have consulted and negotiated. We have grown a community around saving this lake. Hundreds have toiled to remove 10,620 pounds of plastic trash from Lake Hiawatha.  New trash just came in with yesterdays rain. The pumping continues every day, loading pollution into the Lake, causing the land to sink further and depriving the floodplain of its natural function. We still have work to do.
One last push to reach this milestone and pass the Hiawatha masterplan.
Friends of Lake Hiawatha Land Acknowledgement
When we visit Lake Hiawatha we remember, acknowledge and honor that this area (Bdote) is the sacred homeland and birthplace of Dakota Peoples, from which they were forcibly removed and the land stolen.  Dakota and other Indigenous peoples were stewards of this land for millennia prior to the arrival of white settlers. We recognize that since colonization there has been a failure in our stewardship of Lake Hiawatha that continues to this day. We humbly ask permission to do restorative work here. We want to work together with our Dakota and Indigenous friends to bring healing to the land. We will strive to treat the land, water and its inhabitants with the respect that is accorded those of familial status. Dakota people lived here in a reciprocal relationship with the Earth, understanding the necessary give and take that is essential to survival of our species. We aspire to this ethos.
Friends of Lake Hiawatha
This lovely group of committed grassroots, environmental activists have been working hard to restore and preserve one of our neighborhood's greatest natural assests, Lake Hiawatha. Please learn more at their website and on Facebook.