I'm writing this 24 hours before we're supposed to be experiencing temperatures in the 80s here in Minneapolis. I can't wait to be outside and give Summer weather one last farewell.
Meanwhile, me and my fellow epicures out there are excitedly preparing for a legendary fall of cooking.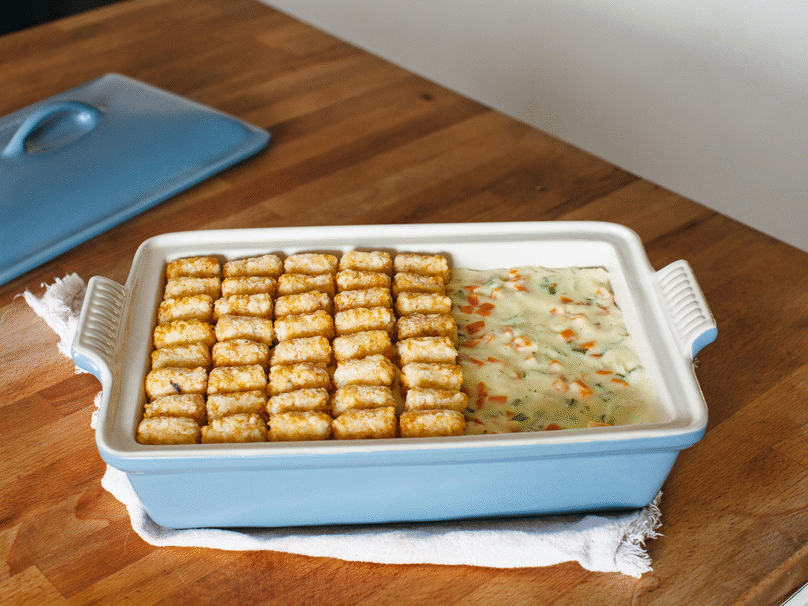 To start out an incredible year of delicious recipes for chilly nights, we're starting off with a heavy-hitter. Just the same way that musicians are putting their best foot forward on their album sequencing, we're doing the same.
Behold. Chicken Pot Tot Dish.
This is a classic recipe, obviously. Whether you're new to the genre, or if you've been to more than a few church basements – casserole dish in hand – we think this one is for you.
Remember that rule of creativity: originality is great, but it doesn't matter what you're saying – or cooking – as long as you do it well.
Let the author of this recipe, Molly Yeh, lead you to success here.
Happy Tot-ing!